Ukraine increases fertilizers production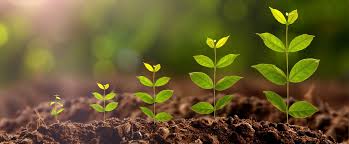 According to the State Statistics Service of Ukraine, fertilizers and ammonia production in Ukraine in the first four months of this year increased.
Ammonia production in April was 107,625 tons N. In January-April 2018, 402,614 tons N were produced, which is 17.8% higher than in the same period of last year. According to the information of the state body, the carryover of finished goods at the end of April was 4,329 tons N.
Ammonium sulphate production in April was 5,200 tons N, in January-April — 19,400 tons N, which is 9,6% higher than last year.
Ammonium nitrate output in April was 16,400 tons N, in January-April – 124,800 tons N, which means an increase of 8.1%.
In April production of ammonium nitrate and urea mixtures (UAN) was 11,400 tons N. In the first four months, the output was 28,400 tons N, or 12.3% higher than last year.
If in January-April 2017 NPK-fertilizers were not produced, then in 2018 23,400 tons were manufactured in this period. In April the production amounted to 17,400 tons.
Infoindustry