Cherkasy Azot will increase UAN fertilizer production significantly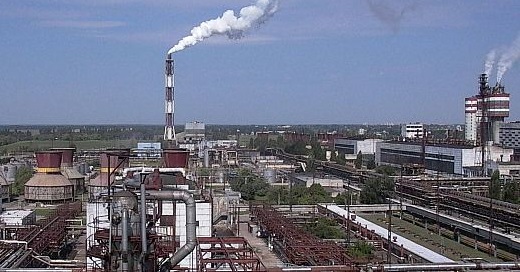 PJSC "Azot" (Cherkasy), a member of the OSTCHEM group, announced its intention to implement the project "Installation of UAN fertilizer production with a capacity of 1500 tons per day".
New production capacities of urea-ammonium nitrate will be placed on the basis of caprolactam production sites, which manufacture was stopped several years ago.
Technical re-equipment is assumed on the existing industrial site without changing the plant master plan and does not foresee the allocation of additional land plots.
The technological scheme of production will be similar to that existing on "Azot". The raw materials for UAN production are urea solution (68-76%) which is supplied from the shops M-6 and M-2 and ammonium nitrate solution (89-91%) from M-9 shop. Auxiliary raw material is technological water and corrosion inhibitor "Novo Cor-96".
The design capacity of the plant is 1500 tons per day of finished products or 500 thousand tons per year.
The product line will consist of three grades: UAN-28, UAN-30, UAN-32. It is noted that different grades are applied in certain climatic conditions and depending on the temperature of crystallization.
Among other essential parameters of work – the design working condition is not less than 8000 hours per year. The operating mode of the installation is continuous. It is planned that the line will be able to work 333 days a year.
Infoindustry following azot.ck.ua